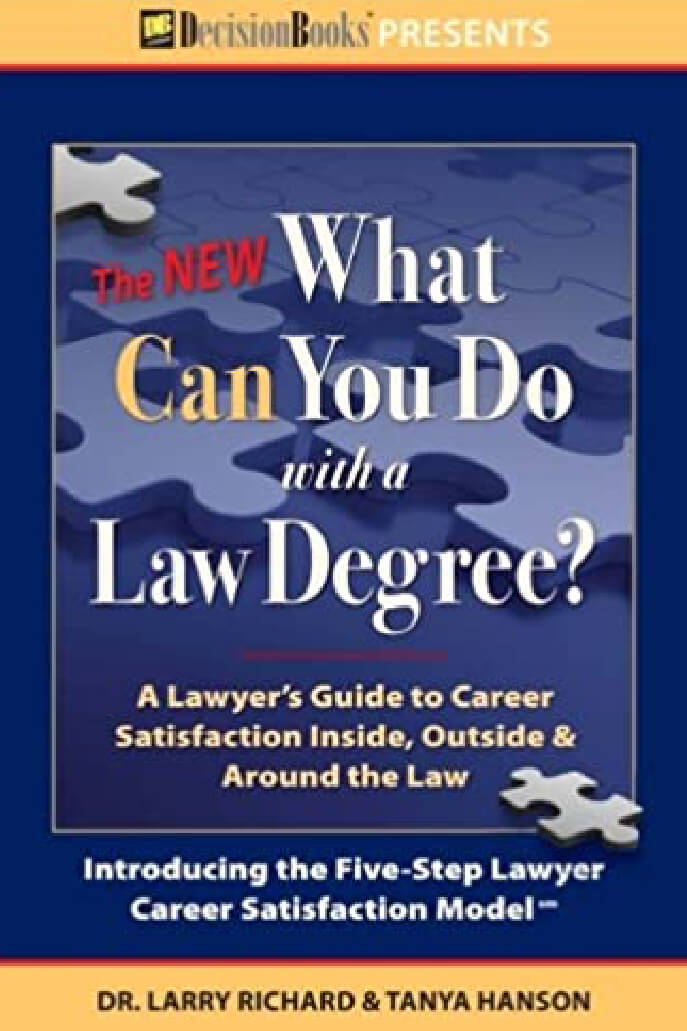 The New What Can You Do With a Law Degree
By Larry Chard Ph.D. & Tanya Hanson J.D.
A Lawyer's Guide to Career Satisfaction Inside, Outside & Around the Law
This book introduces lawyers to a five-part model for career satisfaction, based on the principle that the better the fit between your career identity and your job, the greater your long-term satisfaction. The model helps you to identify your career identity so that you can find lifelong satisfaction in the traditional practice of law, or through an alternative career. The book also contains career exercises, career-finding techniques and a list of 800+ ways to use your law degree.
---